HURRY! Closing Forever In:
MULTIPLE Income Streams And HANDS-

FREE
Profits With TrafficBuilder 2.0...
Ben Carroll here on behalf of my partner Gee Sanghera.
You're moments away from the member's area, there's just one more crucial thing we need to share with you.
We're sure you're excited about all the premium, FREE traffic you're about to get your hands on.
Know who else wants more traffic? Just about every marketer and business owner on the planet.
How TrafficBuilder 2.0 Can Bring YOU Passive Income
Top marketers agree that the best thing you can do is to create MULTIPLE income streams:
it's as close as you can get to risk-proofing your business.
So we decided to create a limited number of TrafficBuilder 2.0 Agency licenses …
Now you can offer traffic services to clients …
Charge as much as you want & create new cash flows …
And even outsource everything for completely hands-free profits
Get Full Access To
TrafficBuilder 2.0

Agency Licence Now
HURRY! Closing Forever In.....
They'll Be Lining Up To Pay You
The TrafficBuilder 2.0 Agency License Lets You Offer Your Clients All
Of The Powerful, Free Traffic Benefits Of The Software.
Instead of paying for ads, social media & content managers, people can pay YOU to hand deliver all the traffic they'll ever need.
Marketers and businesses of all sizes pay big dollars EVERY month for traffic. They pay for the ads, the designers, social media marketers and much more.
All while HOPING they can somehow turn a positive ROI after all the cash is spent.
Imagine showing them how much money they can save by using YOUR service for their traffic needs.
The Service That Sells Itself In 3 Steps
Both local businesses and online prospects are HUNGRY for traffic.
Because EVERYONE needs more, the pitch is simple:
Ask the prospect if they'd like to know more about cutting their traffic costs in half while getting higher conversions…

Show them proof of results of a recent campaign – even use our case studies if you want…

Quote your rates either per campaign or per month – you could even suggest a trial of 3 campaigns … after which they'll have the proof they need to sign you up on a monthly contract!
Extra Cash In MINUTES Per Day
You've seen how quick it is to set up campaigns with TrafficBuilder 2.0: 2 minutes per campaign, and results in as little as 15 minutes.
Even if you took 10 minutes to set up a campaign for a new client - and you charged an average of just $50 per campaign - you could make $100 per day in 20 minutes .
Of course what you charge is up to you …
How much or how little you work is up to you …
Because the market is unlimited , you could turn this into a full time income with VERY little effort … just 2 or 3 clients on monthly retainer could turn into an easy 4 figures every month.
SIMPLE Outsourcing For Consistent Income
Your TrafficBuilder 2.0 Agency license lets you add client accounts to your version of the software … so you can manage their campaigns for them.
Obviously you could then use an outsourcer to run the campaigns … and pocket the difference for completely hands-free income.
TrafficBuilder 2.0 makes setting up campaigns so easy that you could train an assistant in just minutes. Digital arbitrage profits don't get easier than this!
Who Is The

Agency License

For?
Existing Freelancers: if you already do ANY kind of freelance work, this is a no-brainer. Why? Because practically every client you have is interested in more traffic. Add this service to your portfolio and you can double or triple your business overnight.
Future Freelance Rockstars: if you're looking to become a freelancer (like 35% of the USA workforce that works from home), this is one of the BEST ways to do it:
Zero Upfront Investment.
Unlimited Market With Unlimited Demand.
You ALREADY Own The Software That Will Get The Job Done
Anyone looking for extra income streams: nothing says security like multiple cash flows, and the TrafficBuilder 2.0 Agency license is YOUR ticket to that kind of financial security.
Sadly there are a lot of "consultants" selling over-priced services to anyone that'll buy.
Now YOU can stand out from the crowd offering a legitimate traffic service with the proof to back it up.
Tomorrow you could take a walk in a local neighborhood. Visit a restaurant, coffee shop, hair salon, gym, garage (or dozens of other local businesses) …
Introduce yourself as a social media traffic expert …
Get the ball rolling …
And have your 1st client by tomorrow afternoon!
Just as easily, you could do some social media networking and reach out to online marketers that need your help. Yes - this is a business you can run from the comfort of your laptop, anywhere in the world.
All by offering traffic for way less than people are already paying. They win, and more importantly, YOU win.
Claim Your EXCLUSIVE TrafficBuilder 2.0 Agency License NOW
By Clicking The Button Below
Of course, your Agency License comes with a full 30 day ,
no questions asked money back guarantee.
Put this to the test for a full 30 days and see how easy it is to add extra income streams to your business.
In the highly unlikely event you don't see the profit potential of this limited license, just let us know within 30 days and we'll issue a complete refund.
What could be more fair than that?
Your Own Digital Consulting Business
We couldn't be happier than to offer you the chance to earn new and passive income streams. You'll be able to provide an IN-DEMAND service to clients while saving them money at the same time.
This license is a perfect way to add an extra income stream or scale your freelancing business.
Plus it's a perfect fit for outsourcing, so you can hand off the "work" and pocket the difference.
But you've got to act now, because we only have a limited number of Agency licenses available. When they're gone, they're gone. So reserve yours NOW by hitting the button below:
Get Full Access To
TrafficBuilder 2.0

Agency Licence Now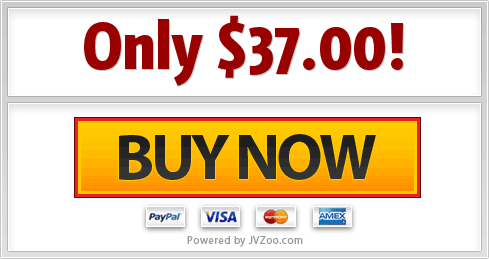 HURRY! Closing Forever In.....
Thanks again for picking up TrafficBuilder 2.0. We're thrilled to have you as a member and look forward to hearing about your future success.